Sustainability
The environmental cause is everyone's responsibility. We believe, practice and defend sustainable actions that contribute to a better world.
We planted a seed in the green capital of the Americas, a new concept in hospitality: Ecodesign. A welcome surrounded by commitment to the environment, aesthetics, technology and the pleasure to serve.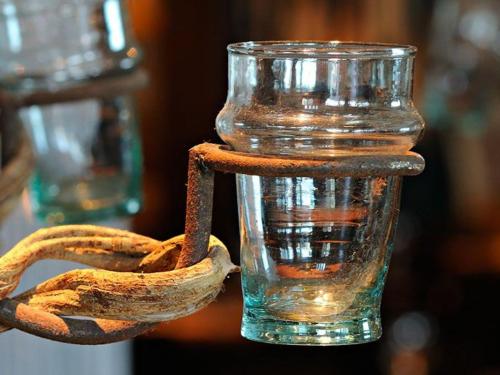 Due to our actions for a greener world, we are certified by ISO 14001 (SGA) - an internationally accepted standard that establishes guidelines on environmental management in companies, in addition to being elected Sustainable Hotel of the Year by Guia 4 Rodas - 2012.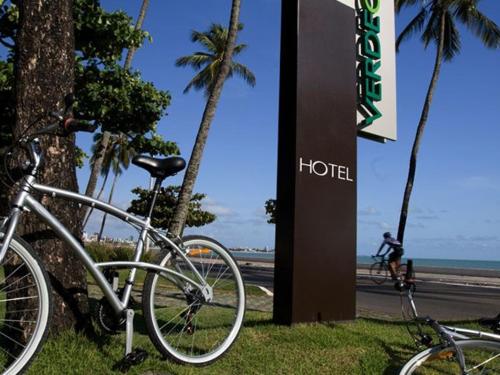 We also received, in 2015, the Seal Ecolíderes - Ouro Level, a program developed by TripAdvisor that awards hotels and inns committed to sustainable practices, facilitating the research and reservation of travelers looking for a stay focused on sustainability.
Green Policy
Make each lodging experience a differentiated welcome for the care and respect with people and nature, offering services committed to the improvement of the environmental management system, always meeting the legal requirements and preventing pollution.
Accessibility in Verdegreen
Apartments adapted for people with special needs;

Removable ramp for hanging garden access;

Wheelchair;

Non-slip mats for use during bathing;

Indicative plates with braille reading;

Room Service menus and branch lists in braille;

Flexibility in the menu (items without gluten, lactose, sugar etc.);

Persons with reduced mobility can check in at the Host's Desk;

Special services for the elderly.
Actions of the Green Attitude Program
Verdegreen Hotel has a program, Atitude Verde, which aims to carry out actions aimed at social and environmental responsibility in order to contribute significantly to the quality of the company, the society involved and the environment.
Green attitudes already practiced
Surroundings:
Natural ceramic tiles

reforested wood

Valuing local crafts

Natural lighting in all social areas

Low consumption LED lighting

Sensors of presence

Less polluting low-consumption air conditioner

Use of water heating through solar energy

Smart Elevators

Smart TVs (low power consumption)

Water Reuse

Dual Drive Discharges

Gardens surrounding and on the roof

Organic garden
We practice on a day-to-day basis:
Majority of suppliers less than 100km away.

Team committed to environmental cause

Educational work with guests

Conservation and maintenance of public garden

Support to the initiatives of the WWF and entities focused on socio-environmental sustainability

Bicycles at guests' disposal

Use of recycled and certified paper

Use of biodegradable cleaning products

Collaborative Green Attitude Program

ISO 14001 Certificate - Environmental Management System

Reuse of rainwater in discharges, irrigation of gardens and various washes

Selective waste management throughout the hotel, including in the rooms.
Interactive Green Attitude Program
The Atitude Verde Interativa program aims to implement sustainability actions, suggested by guests, focused on commitment to society and the environment. In addition to collaborating for a greener world, those who have their idea made will receive courtesy of (02) two nights in a double room, including breakfast.
Guests can submit their Green Attitude suggestion within 30 (thirty) days after check-out either physically or through the form below.
Click below and check out the suggestions approved in the Interactive Green Attitude Program.
Do you want to continue applying sustainability in your day to day? We'll give you a hand!
Click below and check out some sustainable practice tips.
Certifications
Certificate Environmental Management System NBR ISO 140001 (BRTUV)
CLICK TO VIEW